About
Rabbi Natasha Mann is a congregational rabbi, educator, halakhist, and grammar enthusiast.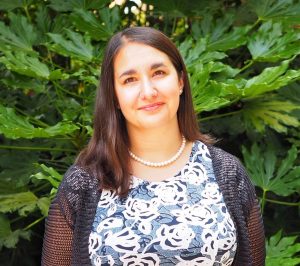 After achieving her first class honours degree in Theology from Heythrop College (University of London) and studying at the Conservative Yeshiva in Jerusalem, Rabbi Natasha moved to Los Angeles to study at the Ziegler School of Rabbinic Studies (American Jewish University). During her time in California, she worked at several West Coast synagogues (including rabbinic internships at Herzl-Ner Tamid Conservative Congregation on Mercer Island, and Temple Beth Abraham in Oakland), and worked as the Mashgiḥah (kashrut supervisor) at the American Jewish University. She also committed herself to evening classes in order to achieve a Certificate in Jewish Education.
Alongside work in Jewish education and development, Rabbi Natasha has worked in the realm of human rights, advocating for the wellbeing and protection of victims of sex trafficking.
Rabbi Natasha was ordained at the Ziegler School of Rabbinic Studies in 2019. She now serves as one of the rabbis at New London Synagogue in London, UK, and as the rabbi of Mosaic Masorti.
Rabbi Natasha is currently working on a commentary on the Minor Prophets (Loud Roars the Deep: A Commentary on the Twelve Minor Prophets).
You can contact Rabbi Natasha at rabbi.natasha@newlondon.org.uk.